Adding products to your Store
There are a couple of different ways that you can add products to your store.
1. Adding it directly as a block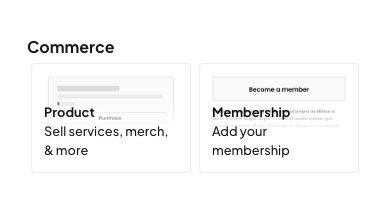 The easiest way to add new products to your Jemi site is by clicking "+" to where you want to add the product, and selecting "Product".
You can add the Title and Description and used advanced features for limited stock options, automated responses, and more.
2. Adding a "Commerce" section template
You can also add a "Commerce" section with the layout that you want. Once you've chosen the section template, replace the placeholder with your own product by clicking on the product block. You can also create a product form scratch directly in this view.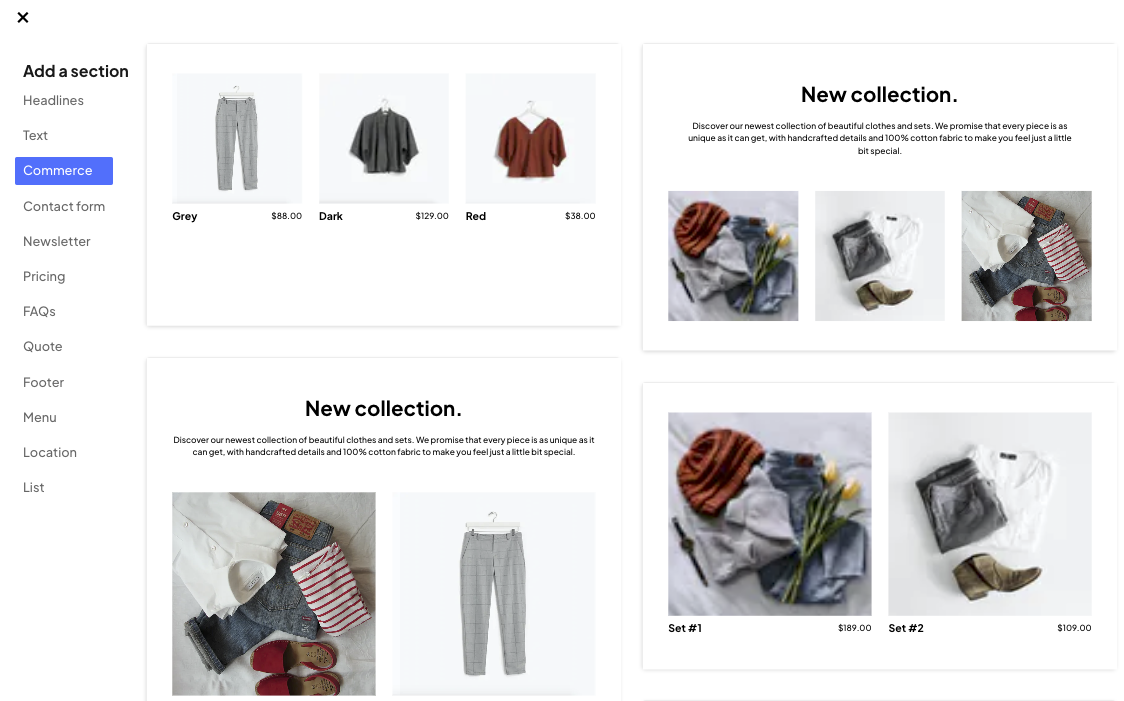 What kind of "products" you can sell on Jemi
You can sell digital services, downloads, and physical goods! Please note we do not help with shipping and handling for physical goods, but you can integrate with Printful if you want to create custom merch and have Printful do the shipping and handling for you.
How to modify product layout
You can customize the layout of each product by clicking on the product you want to edit within the website builder, and then navigating to the "Customize" tab.
From here, you an click on "Switch style" to choose a different layout for your product block.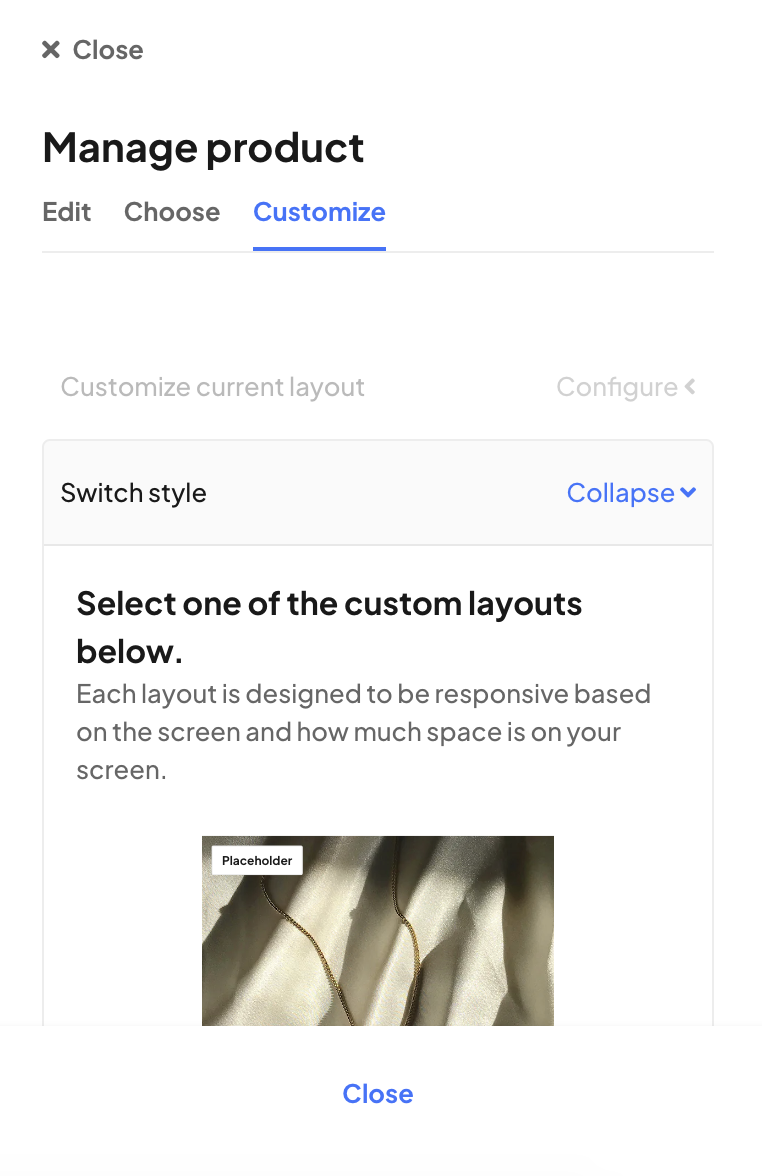 If you still have questions, you can email us at assistant@jemi.app.