You can change the font by clicking on the "Website" tab on the top right once you activate your editor. From there, you can click on "Font" to customize the global font settings of your website.
You can have different fonts for the body and header font. And this font will be consistent throughout your whole website.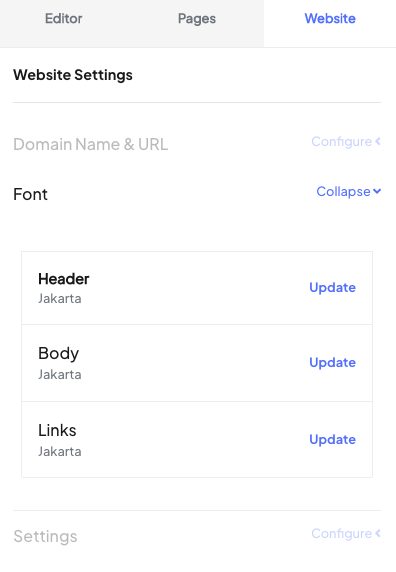 Supported fonts
We support all fonts from Google Fonts. You can search for the font you're looking for in the "Search for a font" field.